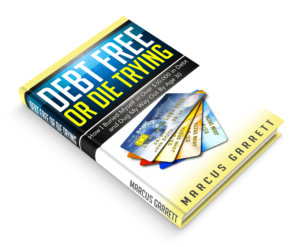 I'm a Millennial. I'm not sure if that's an apologetic statement, a disclaimer, or merely an opening disclosure. Either way, I like things quick and fast (That's what she said). I also like them to actually work as advertised and make my life easier. That's why I've created this list of apps for helping you budget and save. I'll update it as I use or hear about new apps.
Here's the thing: this list isn't meant for you to download all these apps then ignore them like you're probably doing with your current budget — assuming you have a budget, which like 2/3 of Americans, you probably do not. Lucky for you I've designed a tool to help you create a budget in 15 minutes. These apps are meant to help you find the one that works best for you, because then maybe you'll actually use it. If there's an app missing that you think should be on the list, please contact us. Enjoy!
Budget and Debt Management Apps
Mint: Mint is the only budgeting app I use.
Pros: Mint is easy to set-up. You have to connect all of your accounts (checking, savings, credit cards, etc.) so it takes a little upfront heavy lifting, but Mint automatically connects to all of your accounts on the website or app once set-up. I assume they have a plethora of security measures in place to protect all of my personal information, but that's mostly because I have never had my account compromised. Mint provides an easy to read Dashboard, goal-setting options, a daily or monthly overview of your spending habits and provides your free credit score each quarter.
Cons: Mint is notorious for miscategorizing your spending. For example, you might buy gas and for reasons only known to Mint it'll show up in 'Alcoholic Beverages' or some other randomly miscellaneous category, like 'Uncategorized.' Uncategorized is code for "Mint doesn't know WTF this purchase was for." Mint drops anything it doesn't understand — and it doesn't understand a lot — into Uncategorized. #LifeHack: You can electronically re-categorize each purchase into the right category and Mint will do a pretty good job of not making the same mistake twice. But in all honesty? I usually aint got time for that.
You might be thinking, "This doesn't sound like much of a plug. This sounds bad and you sound unsatisfied." FALSE! Mint meets my needs because my needs are pretty simple. I'm low maintenance. My needs: I want an easy to understand way to see where my money goes each month. Mint accomplishes this. Does it do it perfectly? Nah. But does it do it? Yes. Plus, it's free. For the low price of $free.99 you could do a lot worse than Mint.
Every Dollar: Every Dollar is a free budgeting software recommended by Dave Ramsey. **drops mic**
You Need A Budget: You Need a Budget or YNAB is a budgeting tool that many of my friends and fans of Paychecks & Balances have recommended for years. I've heard nothing but good things. Frankly, I also hear from people less lazy than myself that YNAB does a better, and possibly the best, job of managing you daily accounts.
Con: The latest version of YNAB is not free (YNAB classic is available here). For the subscription service, you get a free 34-day trial, then it's $50 a year. The website says, "Skip a night eating out this month, and you've paid for YNAB for a year" and "after nine months the average YNABer saves more than $3,300." Even at $50, that's a pretty good return on investment. Note: Students can access YNAB for free for 12-months plus the 34-day trial.
Prism: Unlike some of the apps listed above, Prism helps you track your money and pay your bills directly through the app. Prism connects with all of your billers and even automatically notifies you when it discovers a new bill. You can also direct pay your billers inside the app. It's pretty cool, and it cuts down an extra step or for those of us that use automatic bill pay through our bank. For those of you still writing checks; well, I'm just too shocked and appalled to continue writing this sentence…
Personal Capital: Personal Capital caters to the financially established demographic (they recommend you have at least $100,000 in net worth). If this is you or your household, they have a great tool for linking all your accounts to the Personal Capital Dashboard for a complete picture of your financial life. They also help you plan for the future with a Retirement Plan and offer Advisors to discuss your investment strategy.
Money Saving Apps
Honey: Honey is awesome! Download it yesterday (now)!
The only Con I've found with Honey is that I didn't download it sooner! Honey is an add-on or browser extension that runs in the background — I usually forget I even have it downloaded until I make a purchase. When you "checkout" Honey will automatically run to see if there are any coupons that can save you money. I've saved hundreds of dollars using Honey. I once saved almost $100 on a single purchase. I can't say enough good things about this free extension. It's amazing! Download it!