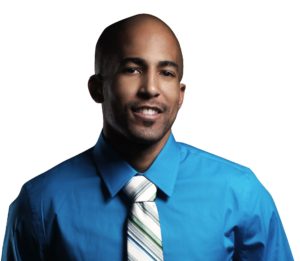 Vision: A debt free life and living life are not mutually exclusive.
Mission: To make a difference by helping people find management ways to stay out of or get out of debt.
Biography
For media inquiries, click here. Marcus was originally born and raised in the great state of Texas. He obtained a bachelor's degree in Business Administration after surviving the mean streets of the inner suburbs. Since that time, some of the nicer names he has been called include freelance writer, blogger, author, auditor and most relevant to his book and this website, "debt free."
There are myriad details to his upbringing, but most importantly, Marcus was born in the Millennial start-up year of 1982. According to questionably reliable data, yet repeatedly published in the news so it must be true, Millennials – and therefore Mr. Garrett – is predisposed to: use sarcasm as a self-coping mechanism, have average education yet grandiose self-esteem buoyed by unchecked ego inflation and years of unearned participation trophies, and he likely makes up for what he lacks in focus with misplaced discipline. The exhaustive shortcomings of his fellow generational aristocrats are further amplified by a sense of entitlement, apathy, narcissism and a need for constant praise and affection. Tragically, these many faults do not even include the untold but undoubtedly negative effects of rap music and the internet.
Mr. Garrett is too indifferent to correct what might very well be misplaced assumptions about himself and his peers. Therefore, he spends most days humbly expanding upon his vast collection of participation trophies while meandering through life unencumbered neither by debt, burden or worry for anything that extends beyond the length of his nose. When Marcus is not working, he is usually found on various social media platforms offering a plethora of unsolicited opinions.
A decade of audit experience in fields as diverse as criminal justice, law enforcement and health care combined with freelance writing on topics ranging from current events to love and relationships helped him develop a unique qualitative and quantitative writing style. His Debt Free or Die Trying book keeps readers entertained with a combination of cautionary tales and helpful tips for staying out of or getting out of debt. Marcus is very passionate about serving others and looks forward to identifying more ways to support people who can relate to his story with managing, reducing and paying off their debt. You can contact him here.