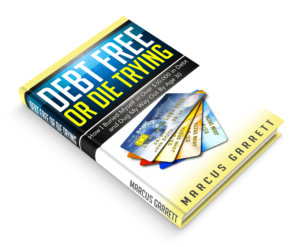 I believe you should research your credit card like any other major purchase. While a credit card isn't a purchase, you will use a good credit card for the next few months or years. You might use a great credit card for the rest of your life. The credit card companies know this, so you should be as well or more informed than them. Yet many of us sit around waiting for an offer to arrive in the mail. We don't do any research beyond reading the "pre-approved" letter and we feel special we were selected.
Tragically, we don't ask ourselves: is this the best card for me? Are there better offers!?! If I'm pre-approved for this card, how many better cards am I qualified for? Is there a better APR, rewards program, or other benefits that I'll be missing out on by simply accepting the first offer I received without doing any additional research? What's the rush to sign-up?
If you've never asked yourself any of these questions before today, don't worry. I was the same way! A credit card offer arrived in the mail and if I liked it, I applied. No questions asked. I was a passive credit card shopper. Today, I want you to become an active shopper. This one decision might help (or haunt) you for the rest of your life. Give it the time and weight it deserves. I want you to find the credit card that's best for you. I want you to make a well-informed decision about your next credit card before you apply.
In addition to the above questions, below are my thoughts on a non-exhaustive list of credit cards I've either personally used or researched. I highly recommend you use CreditCards.com or similar aggregation services to research any credit cards you're interested in before you apply. You can also always contact us with questions. Thank you for visiting. Best of luck!
Credit Cards and My Reviews
Chase Freedom: I've been a card member with Chase Freedom since 2008. I like the security and fraud protection provided by Chase (you can sign-up for text alerts for suspicious purchases). However, this is a credit card, so the best feature is the low-interest rate and no annual fee. With the exception of introductory rates from competitors, Chase Freedom has consistently been the lowest APR rate card I've ever owned. Other benefits include a great travel perks/reward points system for members (cheap rental cars, YAAASSSS); up to 5% cash back on select purchases — categories rotate each quarter and you have to opt-in (for free), which is a minor hassle if I forget to enroll; and you can find additional savings in Chase Ultimate Rewards site. I'm biased but I'm open about it: when it comes to credit cards, I love this card. Point. Blank. Period.