Marcus Garrett is the author of Debt Free or Die Trying and creator of D.E.B.T the upcoming 4-week course. The book covers the sometimes serious, most-times amusing story of how he buried himself in over $30,000 in debt. For a period in his life, Marcus lived check-to-check. It got so bad he was paying off credit cards with other credit cards.
[bctt tweet="#DebtFree or Die Trying is the story of how I got into and out of over $30,000 in debt. #DebtFreeDT" username="PayBalances"]
From the author: I was miserable, but I didn't know what to do. Eventually, I made the choice to become debt free or die trying!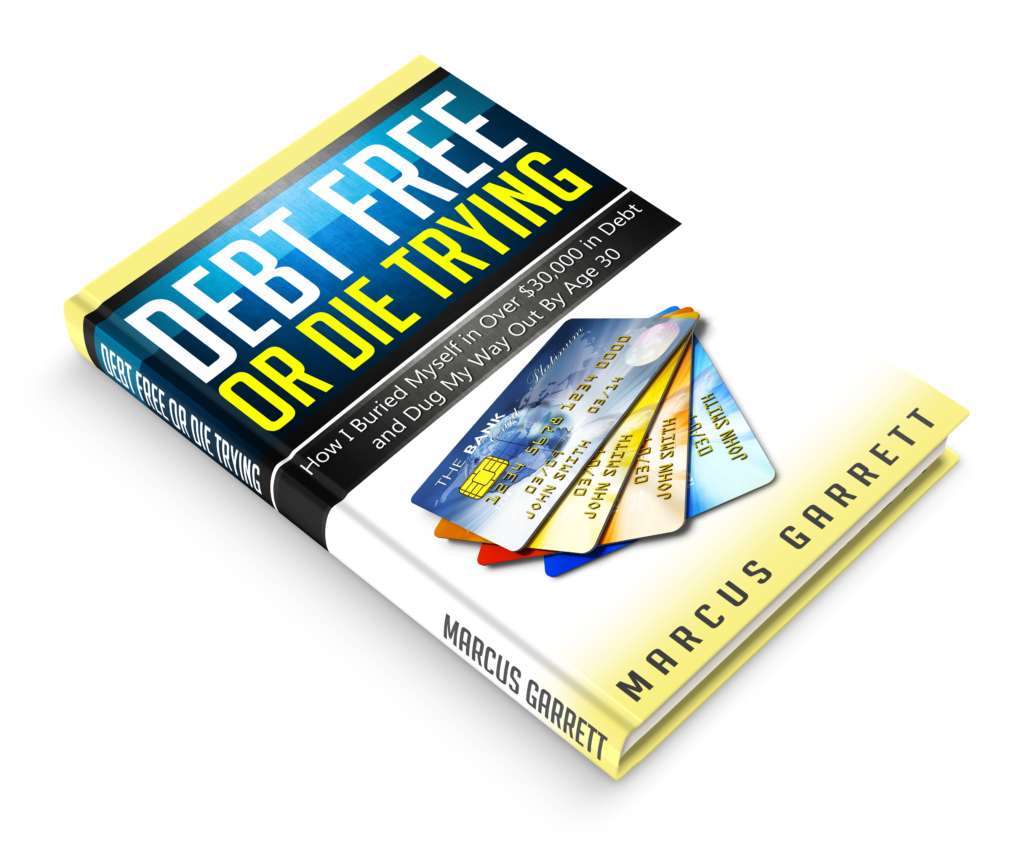 About the book: This book will help you stop living the lifestyle of the fast and the financially frivolous and develop a sustainable plan based on proven tools that allowed me to become debt free. I believe you can become debt free, too. This book will show you:
How I buried myself in over $30,000 in debt before age 30
How and why I reached "rock bottom" and decided to become debt free
The four Debt Free or Die Trying keys to success and the five payment strategies I used to pay off my debt
Purchase the paperback or download the eBook for Kindle and don't forget to listen to our weekly podcast. You can also subscribe to our FREE weekly newsletter for more helpful tips.