Marcus Garrett is the author of Debt Free or Die Trying and creator of the D.E.B.T Free: A 4-week Starter Kit course. A simple, 4-step plan to ensure you reach your own debt freedom goals.
The book covers the sometimes serious, most-times amusing story of how he buried himself in over $30,000 in debt. For a period in his life, Marcus lived paycheck-to-paycheck. It got so bad he was paying off credit cards with other credit cards.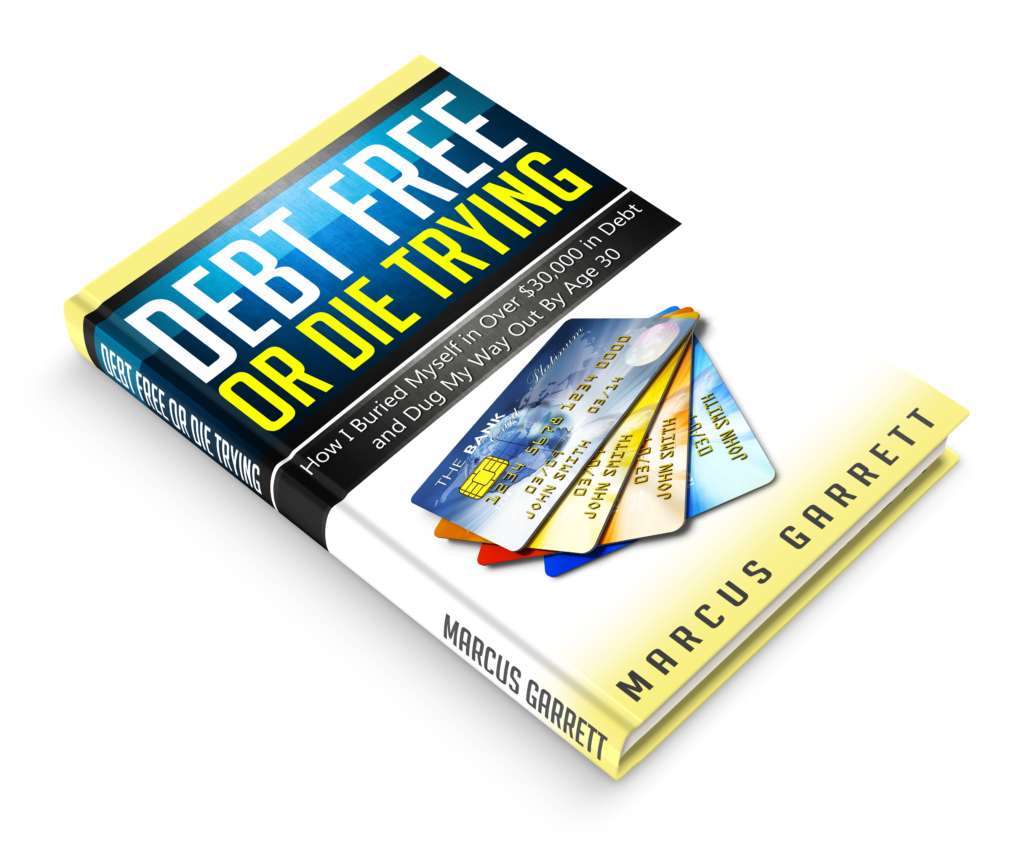 About the book: This book will help you stop living the lifestyle of the fast and the financially frivolous and develop a sustainable plan based on proven tools that allowed me to become debt free by showing you:
How I buried myself in over $30,000 in debt
How and why I reached "rock bottom" and decided to become debt free
The four Debt Free or Die Trying keys to success and the exact strategies I used to pay off my debt
Purchase the paperback, get the eBook on Kindle, or for even more helpful tips, listen to our weekly podcast.