Marcus Garrett is the author of D.E.B.T. Free or Die Trying and creator of D.E.B.T Free: A 4-week Starter Kit: A simple, 4-step plan to accomplish your own debt-free goals.
I lived paycheck-to-paycheck for a decade. In the absence of sustained income, I funded $30,000 in miscellaneous misadventures on credit cards and personal loans as early as age 18. But all good things must come to an end, or a credit limit.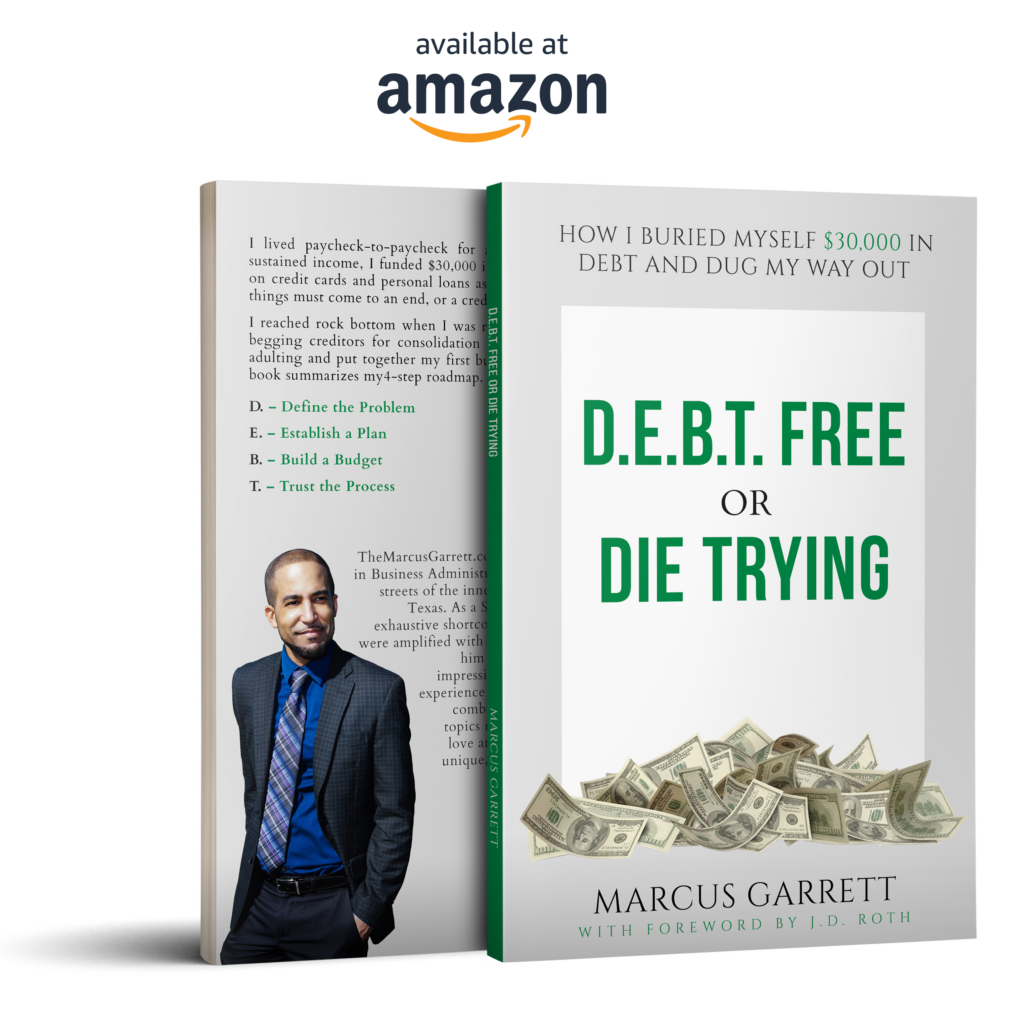 I reached rock bottom when I was rotating 0% interest offers and begging creditors for consolidation loans. At 27, I finally started adulting and put together my first budget and debt-free plan. This book summarizes my 4-step roadmap.
D. – Define the Problem
E. – Establish a Plan
B. – Build a Budget
T. – Trust the Process
Purchase the paperback, get the eBook for Kindle, or listen to our weekly podcasts for more tips and tools.