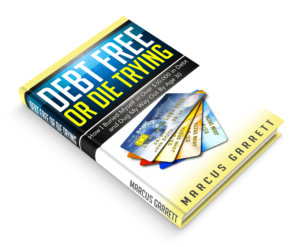 Resources will be updated with content and helpful tips as requested or as we come across best practices or lessons learned. Please contact us with questions or tools you'd like created that will help you accomplish your debt freedom journey. Thank you for your continued support. – M. Garrett
How to Build Your Personal Budget in 15 Minutes
You need a budget. I've created a free tool for helping create your personal budget (pdf). Click here to download the tool and read more about three budget options you can use immediately. I use the Mint app to track my monthly budget. Despite its pros and cons, Mint is currently the only budgeting app I actively use. I've also created a page detailing the pros and cons of Mint and other budgeting and saving apps I've either used personally or people I actually trust use. Click here to view all of my app recommendations.
Debt Free Calculators
I personally use BankRate for their free debt calculators because they have so many to choose from organized all in one place, like this one specific to credit cards. If you need a quick (and free) debt calculator, then I recommend the debt calculators available at The Simple Dollar or Money Saving Pro.
How to Research Your Next Credit Card
As I discuss in the intro to my book, used responsibly, credit cards can be a great tool. Credit cards are not evil. I am not an advocate for credit cards, and honestly, if you can live a cash only lifestyle, I highly recommend you do. If you cannot live on cash only, then the best practice and my recommendation is you pay your credit card(s) off in full each month.
Now that we've gotten the responsible cash lifestyle disclosure out of the way. I believe you only need to actively use one and no more than three cards. I say "actively use," because I don't close credit cards (I cut up whatever cards I'm not using). Their are mixed opinions on this but there is agreement that credit utilization has a high impact on your credit score. For this reason, I just keep all of my accounts open – used or unused.
The only credit card I actively use and have used for years is my Chase Freedom Visa Card. I've been a "card member since 2008." Since I've kept my Chase account in good standing for nearly a decade my card has a limit of over $15,000 and an interest rate of under 11%. Therefore, I can rely on Chase Freedom because it works well for me and it's the only card I need. However, there may be a better credit card for you. I'm a huge fan of doing your own research versus randomly accepting "pre-approved" credit card solicitations that arrive in the mail. For this reason, I've developed a page dedicated to my review of various credit cards that you may find useful.